Veranstaltungen:
Seit 2021 gibt es das Duo Russell Grimley / Erich Fading. Einen Bandnamen gibt es nicht, aber die Namen der beiden Musiker sind in der Region inzwischen hinreichend bekannt.
Das Programm ist vielseitig und genreübergreifend  – buchstäblich von zart bis hart. Auf der weicheren Seite spielen sie Lieder von Neil Young, Adele, Billy Joel, Jim Croce, Steve Winwood, Chris Stapleton,  The Beatles,  Don McLean und Peter, Paul and Mary. Auf der rockigeren Seite Lieder von Pink Floyd, U2, David Bowie, The Who und Eric Clapton.
Der US-Amerikaner Russell Grimley lebt seit 2008 in Deutschland und ist sowohl mit der Amerikanischen als auch mit der Europäischen Musikkultur vertraut. Erich Fading spielt seit 1991 bei "Brothers&Others"; darüber hinaus in verschiedensten Bands und Projekten unterschiedlicher Stilrichtungen.
Es erwartet Sie ein Abend mit bodenständiger, handgemachter Musik.
 nächste PUB QUIZABENDE

erst wieder nach der Sommerpause
Mittwoch 27.9.23 ab 20.00 Uhr
Samstag 30.9.23 ab 20.00 Uhr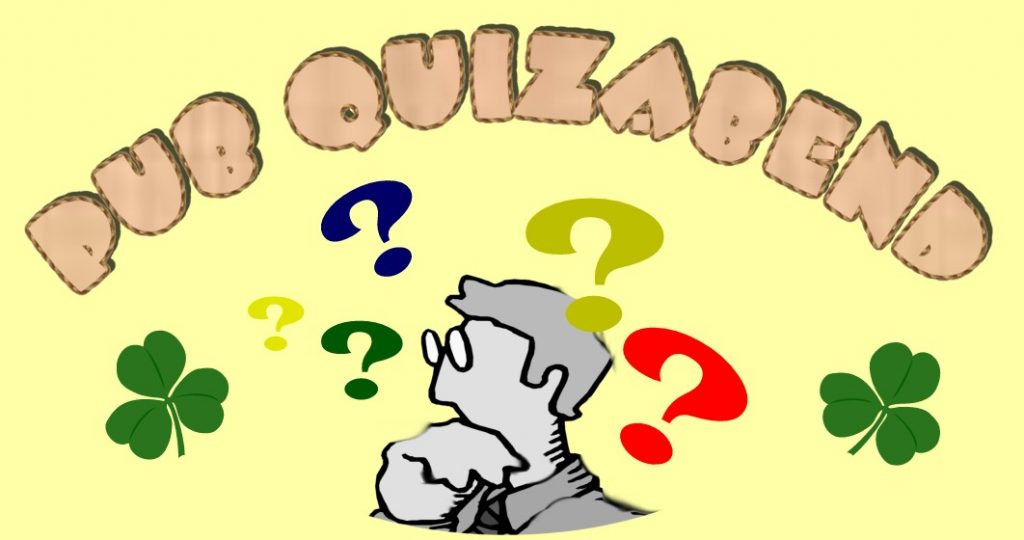 Bitte anmelden unter Tel. 06201 31998
————————————————————————————————————–
Da unser Pub nicht so groß ist, wäre es ratsam Karten vorzubestellen!
Weitere Informationen und Kartenbestellung unter der Telefonnr. 06201
31998